Is print still relevant?
Even though we live in the digital age, it is still important to have high quality, tangible messaging. Whether it is your business card, brochure or postcard let us design and print your marketing collateral for you! Although people are always attached to either their computer or their smartphones, it is not enough to grow a business strictly online. A piece of printed material holds more attention than any digital ad. Why? Because anything online people process faster since they can, so it is different when they are physically holding something. They won't have as many distractions and will actually spend more time looking at it.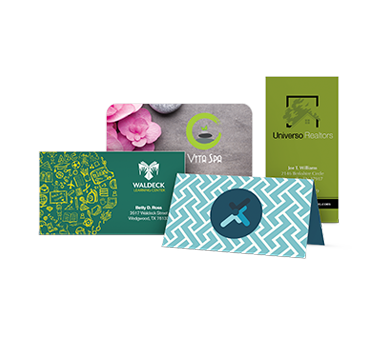 Business cards have been around forever- they're one of the first print materials our clients think of when starting a new business. Networking and getting your name out into the world to meet new people is an essential part of growing your business. Going to networking events, conferences, or trade shows means meeting a ton of new people- and the best possible way to get them to remember your name is to not give them the option to forget it with a business card.
Direct mail marketing is a sure fire way to get new and old customers to your business. Whether your call-to-action is to get them online and on your website or at your business' front door, postcards might be the best way to reach people on their own turf. Not everyone has a computer (even though most do) but everyone has a mailbox- make sure your marketing team can reach all of your target audience.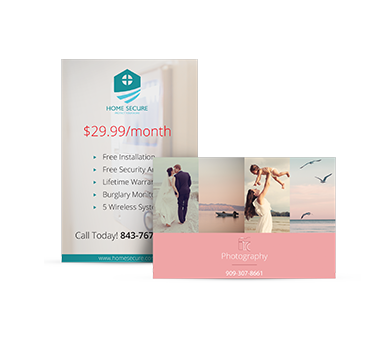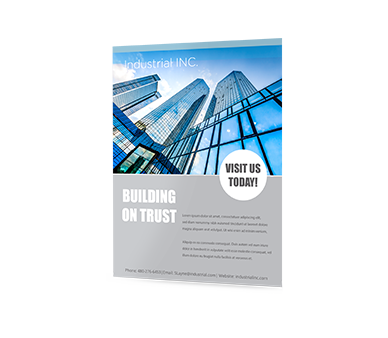 Flyers are a very multi-purpose tool. Whether promoting a special at your restaurant, a new type of paint for your manufacturing business, or a fundraiser for your non-profit, we are here to help you design and print your next flyer. We offer various sizes and can definitely help in the process of deciding what content would be appropriate on a flyer. Promote your business and services today and let us help!
Ever go to send an important letter to a potential client and you're just... out of letterhead? The most important part of sending print material to a lead is to leave an impression on them and if your materials don't do that, how are you supposed to leave an impact at all? We can design new letterhead for you and have it delivered quickly enough to send that letter to your lead.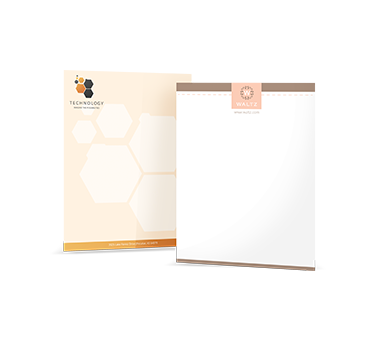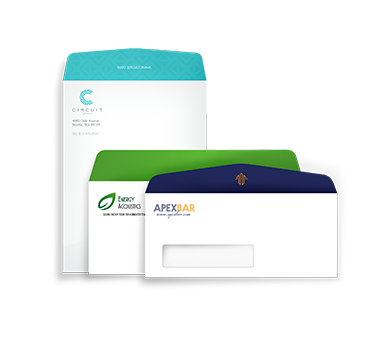 If you're trying so hard to get your brand and brand name out there, why not utilize envelopes as well? From commercial envelopes to standard envelopes, to booklet sized, we offer design and printing for each one. Envelopes will not only leave an impression on your recipient but anyone handling the mail as well- keep your brand consistent and talk to us about ordering envelopes today!
Booklets and catalogs may seem like things of the past, but the art of the leave behind is not disappearing. Crafting a booklet for an event or a catalog to beautifully display your products is a great way to earn brand recognition and stay in the mind of your customers for months or years to come.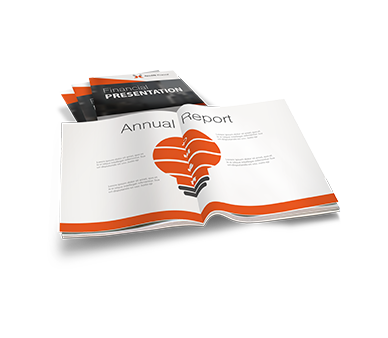 Our print catalog is nearly endless and we're always adding new products! If you don't see something you're looking for online, please contact us to see if we can print it anyways- we almost always do! If we can't print it, we would still love to design it for you to make sure every element of your brand is preserved and accurately represented.
Ready to find out more about our services? Let's Chat!
Talk to us today about our complete digital marketing experience that can get real results for your business.