Is your Toledo business struggling with SEO? It can be hard for small businesses to be found on search engines with Google's algorithms changing every day and no time to keep up with SEO trends as a business owner. That's why we specialize in Toledo SEO; to help you do your job better. Outsourcing your digital marketing to experts like us at COSO Media helps keep your business on track and customers coming through your door.
Many small businesses today use marketing and SEO agencies to target their audiences more effectively and build the base for their business. Your Toledo SEO package can make a difference in your online presence and rate of business.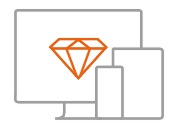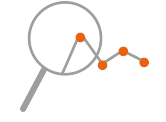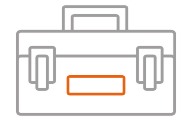 Optimization for mobile devices is just one of the many components that factors into SEO. Having no mobile version of your site can damage rankings.
Backlinks and their sources are very import for SEO because they help your website appear more reliable to Google and other search engines.
Links from social media channels can help tell search engines that your brand is real, reliable, and deserves a top rank for any of your keywords.
Content is king when it comes to SEO and websites. Having relevant content throughout your site relating to your business is pertinent.
Page speed is very important to search engines. If your website doesn't load quickly, Google assumes it isn't worth that space on the first page.
Dominate your columbus competition
When your competitors are large companies with many resources, it can be difficult to express the value you bring to the table. Small, local businesses are struggling every day to make it in Toledo, but with some marketing assistance, your small business could be seeing big revenue. We consistently offer creative and effective Toledo SEO solutions to our clients, who are satisfied every time.
Our current clients are ranking higher in Google search results than they ever have, with many of their web pages showing up on the first page of results for several of their keywords. Building a reputation with a few of these keywords helps build and foster that growth for the next batch of more common or more competitive keywords. Once we have started on your Toledo SEO, we continue the plan and optimize your website every month to fit the algorithms' new standards and keep your ranking high and going strong.
In a market like Toledo's, there are always new businesses popping up in every industry; being at the top of your game in Toledo SEO is extremely important in competing with other local businesses. Keep your SEO strategy in mind when considering your marketing plan; they go hand-in-hand in today's digital world.
What is the value of good columbus seo?
Having a high-ranking website on Google is a very important thing in the 21st century for your business. A survey done by Yelp discovered that 85% of consumers use the internet to find local businesses. This means that only 15% of your customers are finding you through other avenues, and even that 15% is split up into many different categories; it's time to let an outside, expert Toledo SEO agency take care of that 85% for you so you can focus on your business and the other 15%.
If you aren't on page 1 of Google results for your product, service, or other good, only about 10% of people are seeing your webpage. How often do you continue onto the second (let alone third) page of Google when searching for a business? Moz, a leader in website ranking and SEO research, found that 92% of all clicks from a Google search are on the first page, which really doesn't give your business the option to not have stellar Toledo SEO.
Spending time and effort on your Toledo SEO is sure to show an ROI after some time. While most pages don't start seeing direct results until as long as 6 months after the initial optimization, it can be fairly simple to stay at the top of your organic search results once you've been there before. Finding the exact formula of keywords, content, and back links is exactly why you should hire an outside agency to work on your SEO for your business.
Why Hire an Outside Agency?
You own or help run a small business. All of the moving pieces going into just opening every day means you don't have a lot of time for everything else. This is why COSO Media specializes in Toledo SEO; we are here to help you achieve your goals while you run your business. The goal of hiring an outside agency is to improve your Toledo SEO plan and bring your business the local recognition it deserves.
Just like any other type of agency, SEO and Digital Marketing agencies are here to make your life easier and be your expert. If you don't keep the books for your business and let an outside accountant keep them for you, why should you be running your marketing? There is always room and opportunity to learn, but it is most important to know when to take a step back and hire outside help.
Outside agencies can also be helpful for the new perspective. Maybe we will see a new angle to highlight and attract a new audience or more of an existing audience to your business. Maybe your old logo doesn't make any sense or is hard to read on printed material, and you had never noticed it before. Our Toledo SEO business accompanies our Digital Marketing expertise and rolls into one helpful contact for your marketing plan.
All of the branches of SEO require specific skills, contacts, and information that it can be hard for the average person to find. Check out the three main categories of SEO and what they entail:
Search Engine Friendly URLs
Site Structure
Domain Age
Content Relevance
Meta Tags
Keyword Density
Reliable Inbound Links
Online Articles/Press Releases
Blogs, RSS Feeds, Social Media
Building an Online Reputation
As a small business in the Columbus area, it's likely that your business has been around for a long time; it may even be in the second or third generation of your family. This said, building an online reputation today is like building a word of mouth reputation 40 years ago- extremely important. Focusing on your Columbus SEO is an important part of that process and can be the key to taking your business to the next level.
It's known that consumers rarely use phonebooks now- when was the last time you picked one up? The new version is a simple Google search of "restaurants near me" or "best restaurants Columbus". Showing up first in these results can make or break the possibility of a lifetime customer for your business, a chance you can't afford to make. Our Columbus SEO tactics keep your page at the top of the results and your business at the top of your customers' minds.
Cost-Effective Columbus SEO Tactics
Worried about how much the ideal Columbus SEO package costs? With COSO Media, you're safe; we're trying to help your small business grow in the most cost-effective and productive way. Columbus SEO will help you rank higher when potential customers search for keywords relating to your business. This means the possibility of ranking before your main competitors and getting that business instead of them.
Some Columbus small businesses spend a ridiculous amount on their SEO just to rank a little bit better. However, we offer a variety of Columbus SEO packages with various amounts of keywords, built links, and content pieces. every package is targeted towards a different size or type of business, leaving you feeling the best about your decision to work on your Columbus SEO.
Your Columbus SEO plan is maintained by a team of well-seasoned professionals who are quite familiar with the market and competition. When we run a campaign for you, we do extensive research to find the best keywords for your business to optimize not just your search engine results, but your website effectiveness. We are also the experts on creating content relevant to your industry and tying it into your marketing plan in a healthy way that promotes the core of your business.
Pay-Per-Click (PPC) advertising is a great way to boost your brand awareness and traffic to your website or location.
Blogs are a great opportunity to share content about your business, services, and highlight your customers!
Websites are an essential part of any business model and are great for your brand.
Optimizing your retail store to also sell online is crucial to staying in the game against competitors.
Appearing on the first page of search engine results organically can be easy with our help!
Owning the social media accounts for your business and creating relevant content keeps your business relevant.
SEARCH ENGINE OPTIMIZATION ANALYSIS AND REPORT
Knowing where the current state of your website and how it ranks in the search engines is always the best place to start when getting ready to take on a Search Engine Optimization campaign. Our in-depth report analyzes the current state of your website and your online competition to determine what we need to do to effectively optimize your website. Inside of you report you will find the following information:
• Current SEO Analysis which includes: SEO Factors, Online Variables, Code Specific Variables and Competition Rankings
• Keyword Analysis which includes: Keyword Competition, Current Rankings, Competitor Rankings and URL Rankings
• Link Popularity and Backlink Analysis which includes your website as well as your competitors
• Search Engine Optimization Rankings to begin the campaign
How is Your Business Unique?
What makes your business unique? Trying to differentiate yourself from your competitors can be a tough challenge. That's where we come in. We at COSO Media have an eye for seeing what's different, important, and special about your business; and how to incorporate that into your SEO plan. A big part of standing out to customers is standing out on the web, among all the similar-looking search results, and then proving yourself once they give you a try. It's our job to line up those people at your door to try your business and become an advocate for your brand.
To do this, we take a step back and look at your brand and business as a whole. From your logo and branding to the way you present or name your product, we are here to find the absolute best marketing solution for you. Looking at your business with fresh eyes gives us the chance to catch little things that may have previously slipped by or been ignored. You can trust us to take your Columbus SEO and branding to the next level when we work with you.
don't just take our word for it!
"COSO Media has overseen our social media content from the start.  They make things so easy for me as I do not have to manage this important function of our business as well as have to think about writing consistently interesting content.  They handle every step for us and do it incredibly well.  I cannot recommend COSO Media and their staff enough!" -Tony Cicarelli, Senior Mortgage Advisors
"Progressive Foam has partnered with COSO Media for several years, and they have made significant strides in helping improve the digital experience of our customers. They worked closely with us to fully understand our business model and processes, and built a robust customer portal that has been crucial for us to train multiple audiences on our products and encourage engagement with our brand. We can depend on COSO Media to provide quality work at all times, because they understand our brand and business inside and out. We look forward to continuing our partnership with them for years to come." -Lauren Marburger, Progressive Foam Technologies