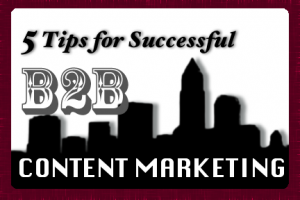 Every company is different, therefore their content marketing will be done differently, but tying these things together will help improve your efforts. There is no exact recipe for the perfect content marketing plan, however there are five things that it should have.
 1. Clear Message
Don't ever fool people when sending them anything. Be upfront from the start about what the content contains. You can't promise people the world if you can't actually give it to them. This goes hand in hand with the saying "you can't be everything to everyone".  Focus on one message at a time, and be sure its clear and obtainable.
2.Purpose
If you don't know what the purpose of your content is, then how will your customers? Make sure that you aren't just speaking to speak; speak with a purpose in mind. Think about how what you are publishing will benefit your customer.
3. Added Benefit 
This is separate from the purpose. It is like buying a big screen TV. The purpose of it is to watch shows and movies, and the added benefit is the picture is bigger. Think beyond what you are already offering in your content, and how you can add something additional to it. If your customers are reading about a certain one of your services, offer a free trial or something more they can download.
4. Call to Action 
You want to put a way to get ahold of you on EVERYTHING! The last thing you want is a potential customer to see your content and want to know more, but don't know how to get ahold of you. Direct customers to different places depending on what they are inquiring about. If they are interested in a certain service or offer have a special form they can fill out on your website. This will help direct them to where they need to go as well as keeping things organized on your end depending on each offer.
5. And Repeat 
This doesn't mean repeat the whole process– well, sort of. This means repeat your content. Make your content easily available to your customers in more than one place, so they see it more than one time. More often than not people don't click on something the first time they see it. Utilize your social media platforms well to stay in the front of your customer's mind.