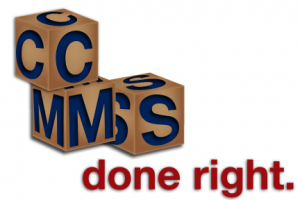 Having a content management system is really convenient when done right. There are several things that you can benefit from when using a CMS.  Utilizing the proper CMS can streamline your workflow and increase your productivity. Content is only stored one time, but the system can track everything that happens to it. Here are some of the advantages to having a CMS and using it to it's full capacity.
Easy to communicate. A good CMS opens up new ways to communicate and keep your customers and audience informed. As everything online becomes less and less trustworthy, people will rely on your website to find valuable information and not have to worry about viruses.
Better customer service. Some CMS have comments enabled so that customers can contact the company directly through the website as opposed to via e-mail. This gives you an opportunity to receive and respond to customers in one centralized location.
Secure content. Before CMS came into play, anyone could have access to the content in documents. CMS has different types of users set up and they are assigned privileges depending on their role.
Timely delivery of publications.  Before CMS different files were used for print, Web, and PDF versions of the content that would increase the time it would take to publish it in other places. Single-source content is updated once and then reused for different media channels as often as needed.
CMS is a centralized location of (almost) everything your company is on. It is much easier to be a big fish in a small pond with this at your fingertips. You can do more things in more places in a less amount of time.