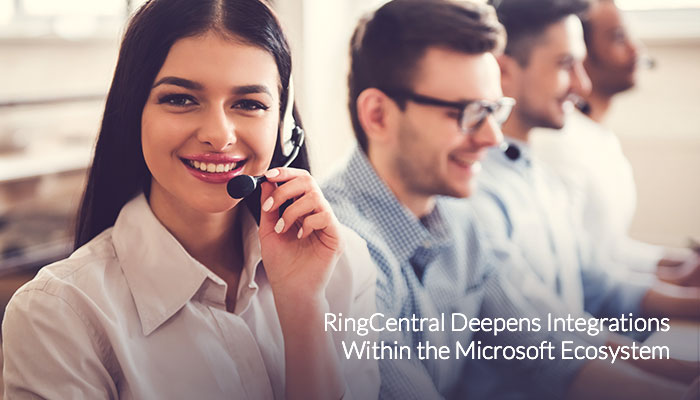 HUDSON, Ohio— January 29, 2014 — COSO Media recently became a reseller of RingCentral, which delivers cloud business communication solutions. RingCentral helps grow businesses through features that improve productivity and give the business a professional flexible telephone presence.
In a recent Workforce Bring Your Own Device Rises Dramatically survey report, 50 percent of respondents admitted to using a mobile phone for work purposes while sitting at their desk that had a phone. People are using mobile phones more in the work environment than ever before, and 70 percent of respondents believe office phones will be replaced by mobile phones within the next five years. "Mobility and BYOD are fundamentally changing business communications by allowing employees to communicate about work matters when, where and how they want – even during personal time," said David Berman, President at RingCentral.
"The way that people work today is evolving more and more towards flexible working styles. With this in mind, we had to deliver a more practical solution to having a flexible phone system to best suit our customer's needs as we continue to grow as a company in multiple locations," said President of COSO Media, Matthew DeWees.
Through RingCentral office business phone system, COSO Media can now offer one solution for business voice, fax, text and teleconferencing across multiple locations and devices. Through cloud communication, businesses are able to connect easier to customers, partners, vendors, and employees through a soft phone (computer) or hard phone (mobile device). This makes forms of communication work seamlessly with other cloud business applications in a fast pace work environment.
For more information on how you can start get ring central installed in your business, contact us today!
About COSO Media
COSO Media is an innovative full-service marketing firm that specializes in social media management, web development, search engine optimization, print and digital marketing, and technology solutions. They take the hassle and stress out of marketing and technology by creating custom plans for each client designed around their brand identity and industry. For more information visit: www.cosomedia.com.
About RingCentral  
Based out of California, RingCentral, Inc. is a leading provider of cloud business communication solutions. Easier to manage and more flexible than on-premise communications systems, RingCentral's cloud solution meets the needs of modern distributed and mobile workforces, while eliminating the expense of on-premise hardware and software.