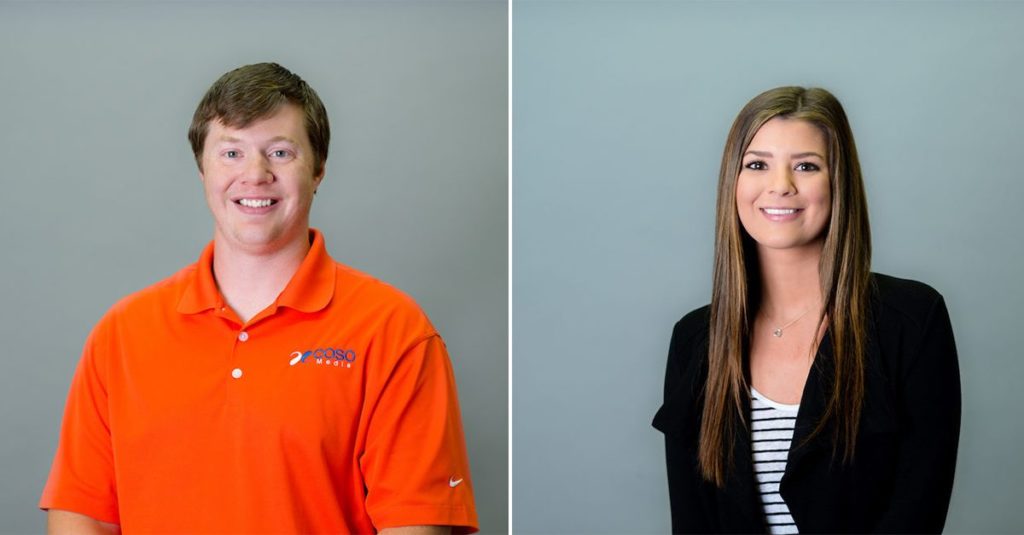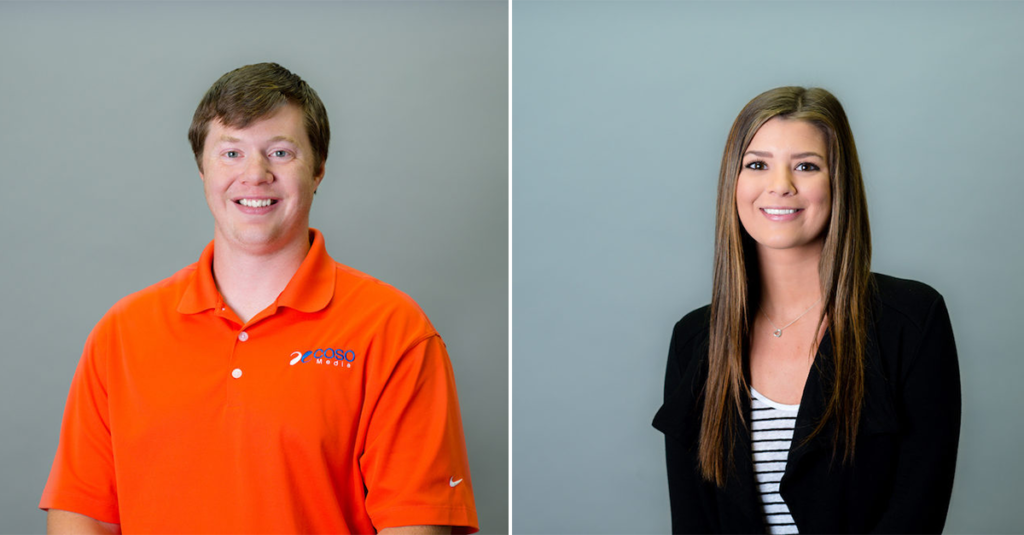 HUDSON, OHIO – July 18, 2016 – COSO Media is an Ohio based Internet Marketing agency specializing in Social Media Marketing, Website Development and Search Engine Marketing. We would like to announce that Mark Best has joined the company as a Front-End Developer and Erin Pipik has joined as a Digital Marketing Specialist. Mark will be working closely with the marketing and development teams to design and develop website and user interfaces for internal and external clients. Erin will be working with our clients to market their brands through Social Media, Search Engine Optimization, and Email Marketing campaigns from conception to implementation.
Mark has over 8 years' experience designing websites, user interfaces, and user experiences for various high traffic e-commerce websites and auction platforms. Mark has gained is experience from working for Northeast Ohio Fulfillment Center (NeoFill) and 216 Digital as a Senior Web/Graphic Designer during which he gained immense knowledge about email marketing, email design, digital marketing, affiliate marketing, web analytics, SEO, PPC, and print advertising.
"I'm extremely excited to be joining the COSO Media team because of their wealth of knowledge in the web and digital marketing fields plus their passion for excellence in their field," says Mark Best, Front-End Developer at COSO Media.
Best graduated from Kent State University in 2008 with a Bachelor's Degree in Computer Design Animation. He also graduated from the Art Institute of Pittsburgh with a degree in Digital Design. In his free time, Mark enjoys hiking with his two dogs, mountaineering, rock climbing and doing yard work.
Pipik is a recent graduate from The Ohio State University where she has earned her Bachelor's Degree in Communications in 2016. She interned at Fashion Meets Music Festival (FMMF), Community Computer Alliance (CCA), and North Coast Media (NCM). At FMMF, she worked with the design team to create their 2016 magazine and ran their social media accounts. At CCA, Pipik created email campaigns, created web content, and managed their social media accounts. At NCM, she managed a major website redesign process and created various editorial content for their nine publications.
"I am thrilled to join the COSO Media team because I admire their creativity and passion for interactive marketing. I'm eager to dive in and continue to add to their already impressive portfolio,"said Erin Pipik, Digital Marketing Specialist at COSO Media.
During her time in college, Erin was a member of Ohio State's PRSSA and the PRactice student organization on campus in order to further her skills in media relations. Erin was also a facilitator for the organization 1girl as well as the treasurer of the 1girl OSU Chapter.
About Company
COSO Media is an innovative full-service marketing firm that specializes in Social Media Management, Web Development, Search Engine Optimization, Print and Digital Marketing, and Technology Solutions. They take the hassle and stress out of marketing by creating custom plans for each client designed around their brand identity and industry. Find out more information about the company by visiting: www.cosomedia.com
Contact
Matthew DeWees, President at COSO Media
Matt@cosomedia.com | (330) 653-8144 Ext: 101