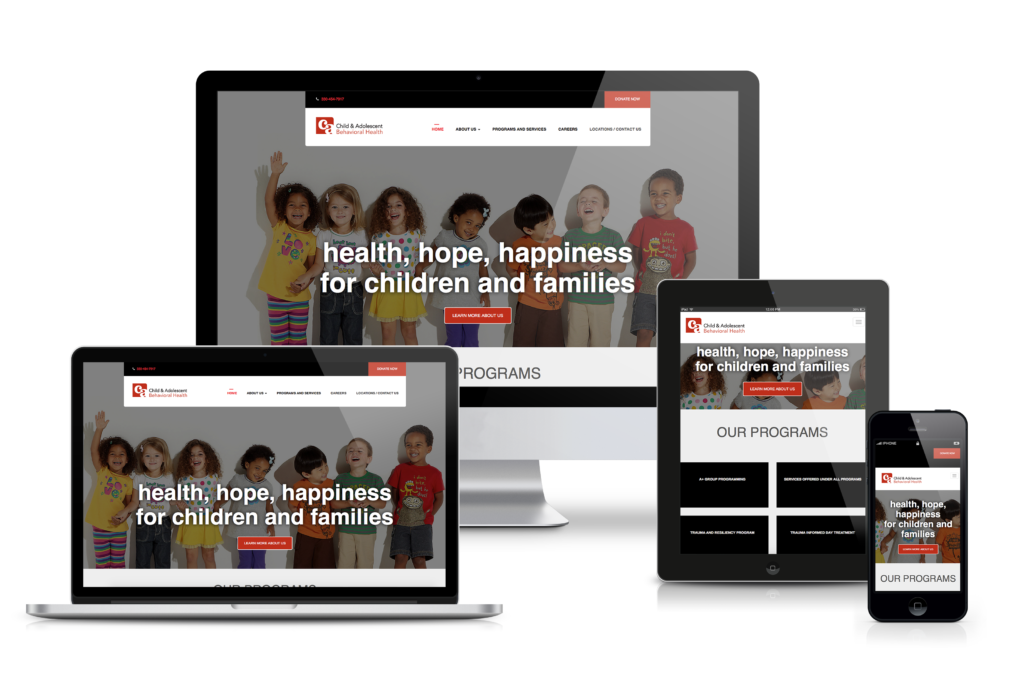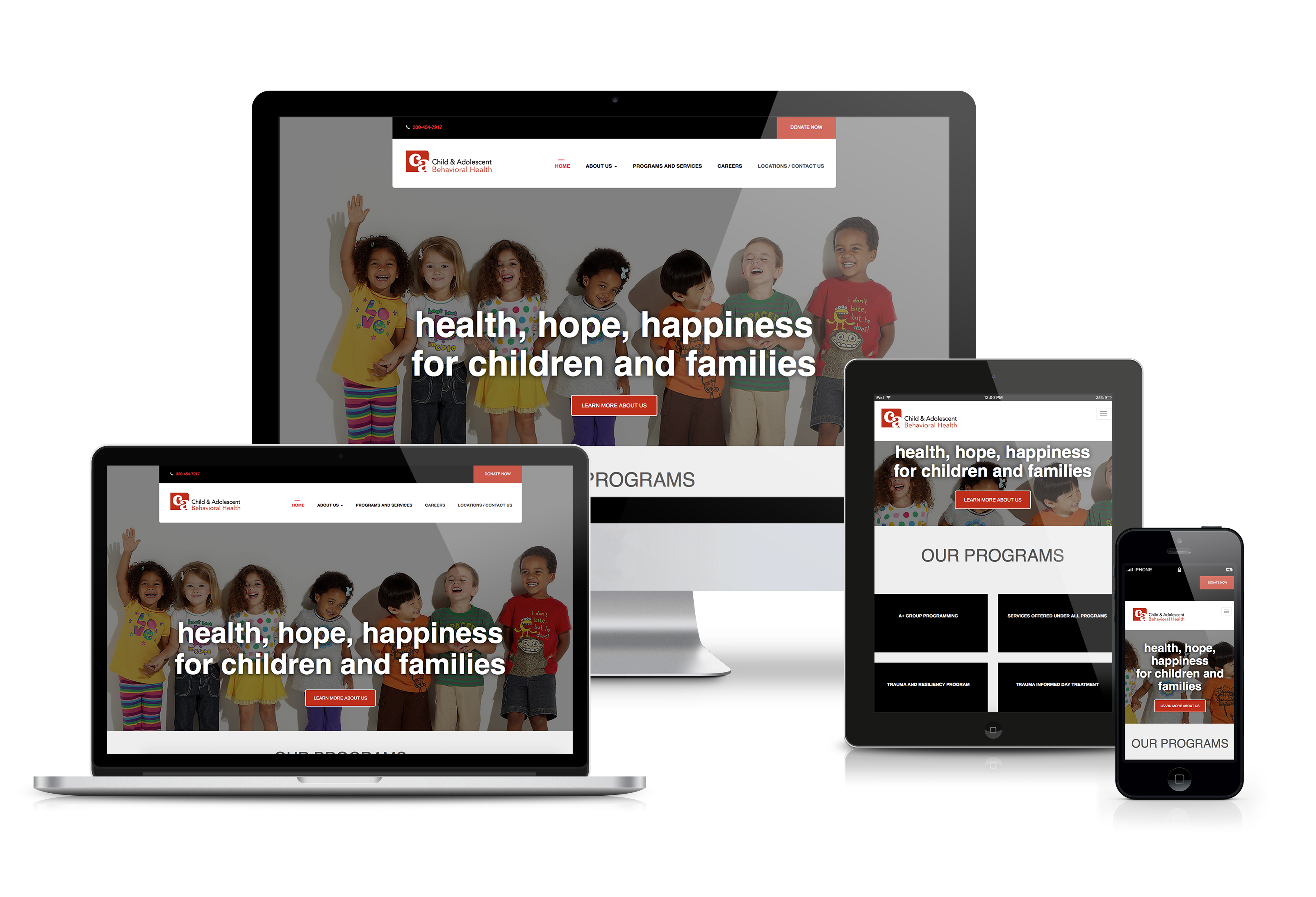 HUDSON, OHIO — January 6, 2017— COSO Media, an Ohio based Internet Marketing agency specializing in Social Media Marketing, Website Development and Search Engine Marketing is excited to announce the launch of Child and Adolescents Behavioral Health's new website that they designed and developed. Child and Adolescent Behavioral Health (CABH), is a group of mental health professionals that offers treatment services to children, adolescents, and their families. They have been apart of the Stark County community since 1976.
"We are excited to start off 2017 by launching a new website for a compassionate, local organization. Our team enjoyed designing this site to highlight all the great programs and services that Child and Adolescent have to offer," says Matthew DeWees, President of COSO Media.
COSO Media's goal was to provide a website with a better user experience and inviting design to showcase CABH's mission of "Health, hope, happiness, and opportunity for all children, youth, and families." The new website has improved functionality and enhanced rich content. The main features were strategically organized to make it easily accessible to volunteer, donate, and learn more about their programs and services through any device.
"We enjoyed the continuous collaboration with Child and Adolescent Behavioral Health and know that our new user-friendly design will further their success and help the organization grow," says Mark Best, Front-End Developer at COSO Media.
About Company
COSO Media is an innovative full-service marketing firm that specializes in Social Media Management, Web Development, Search Engine Optimization, Print and Digital Marketing, and Technology Solutions. They take the hassle and stress out of marketing by creating custom plans for each client designed around their brand identity and industry. Find out more information about the company by visiting: www.cosomedia.com.
Contact
Matthew DeWees, President at COSO Media
Matt@cosomedia.com | (330) 653-8144 Ext: 101