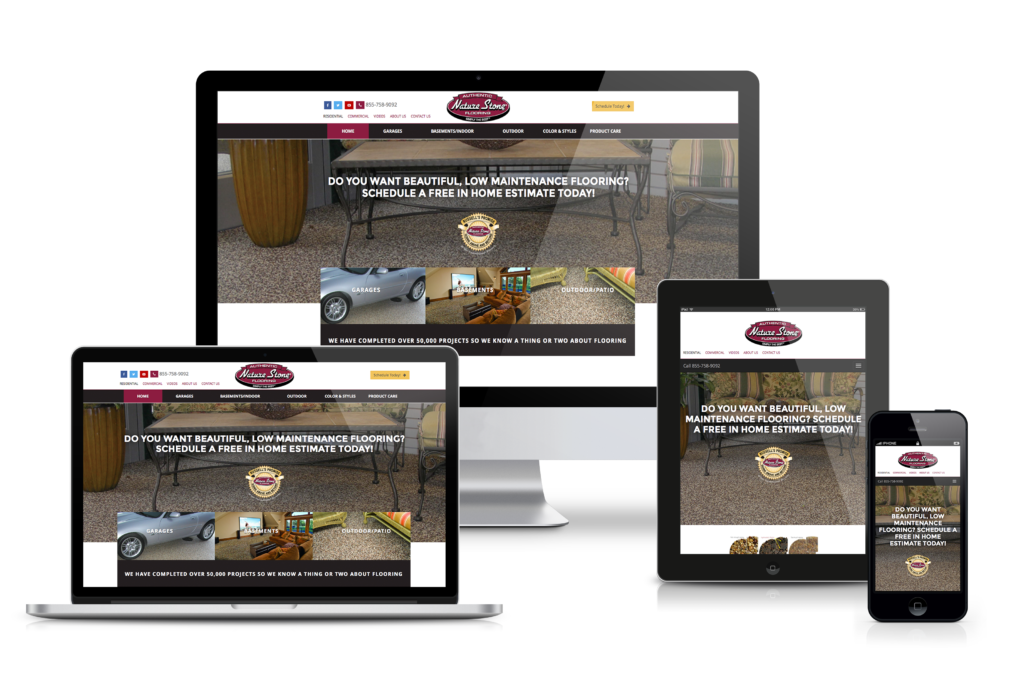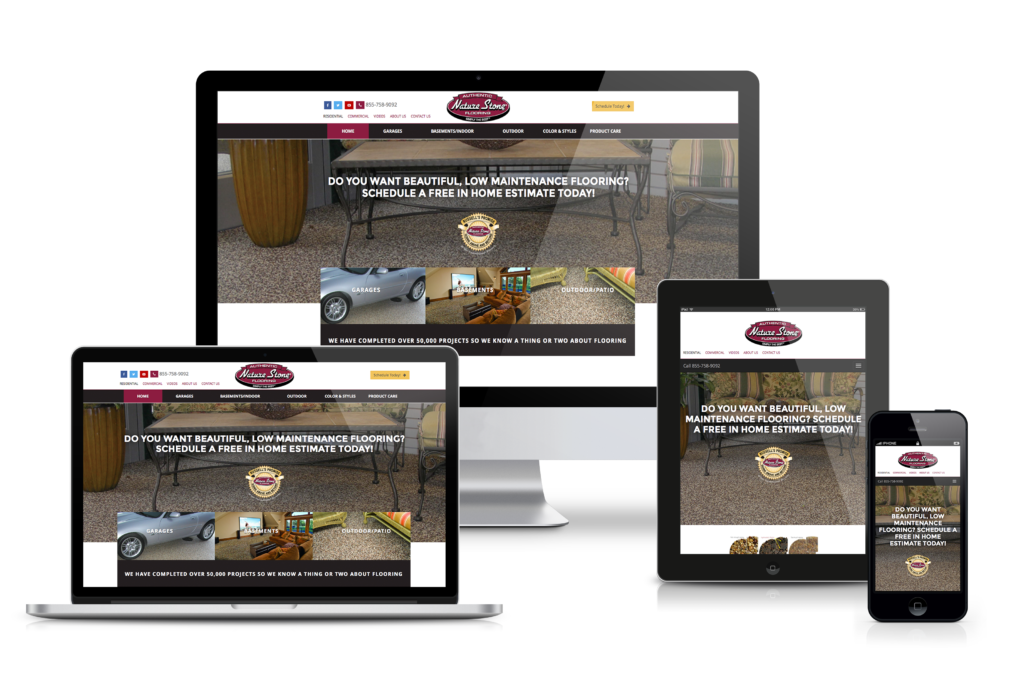 HUDSON, OHIO — February 14, 2017— COSO Media, an Ohio based Internet Marketing agency specializing in Social Media Marketing, Website Development and Search Engine Marketing is pleased to announce the launch of Nature Stone Brand Flooring's new website that COSO Media designed and developed. Nature Stone Brand Flooring is the largest epoxy stone flooring company in the United States, located in Cleveland, Ohio.
"We wanted to keep the design consistent with Nature Stone's value of authenticity while showcasing their products in a way that is easily accessible and visually appealing," says Mark Best, Front-End Developer at COSO Media.
Not only did COSO Media design and develop a custom website, they also built a Nature Stone Brand Flooring Scheduler on the website where customers can go to schedule an in-home presentation.
"While developing this website, we focused on keeping their customers in mind. We continuously asked ourselves, how can we make this experience better for their users?" says Tyler Elwing, Lead Web Developer at COSO Media.
About Company
COSO Media is an innovative full-service marketing firm that specializes in Social Media Management, Web Development, Search Engine Optimization, Print and Digital Marketing, and Technology Solutions. They take the hassle and stress out of marketing by creating custom plans for each client designed around their brand identity and industry. Find out more information about the company by visiting: www.cosomedia.com.
Contact
Mathew DeWees, President of COSO Media
Matt@cosomedia.com | (330) 653-8144 Ext: 101