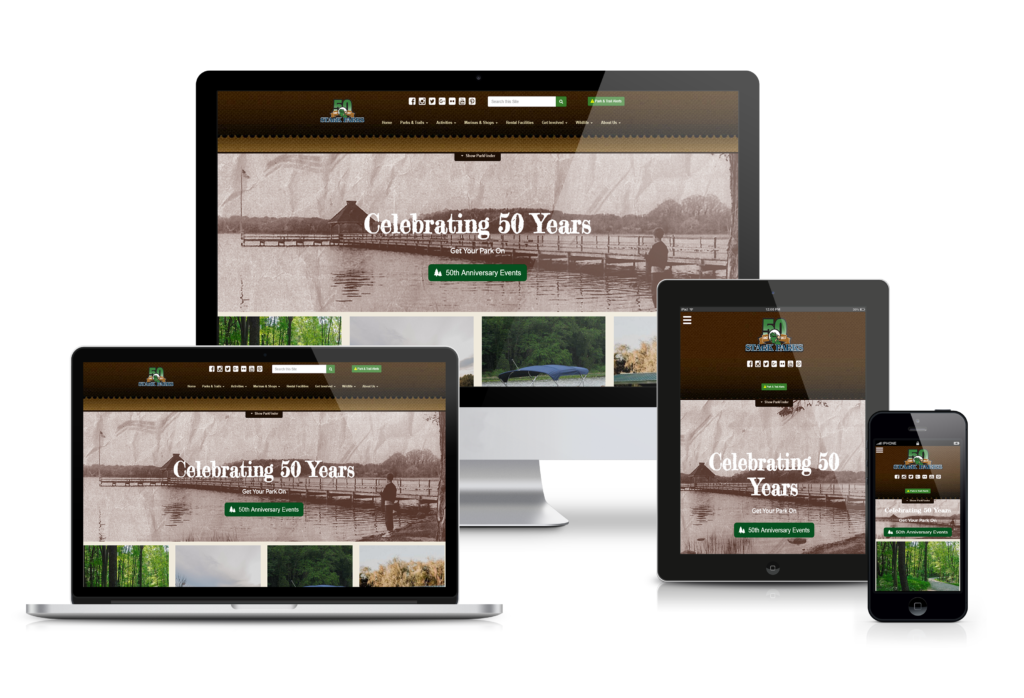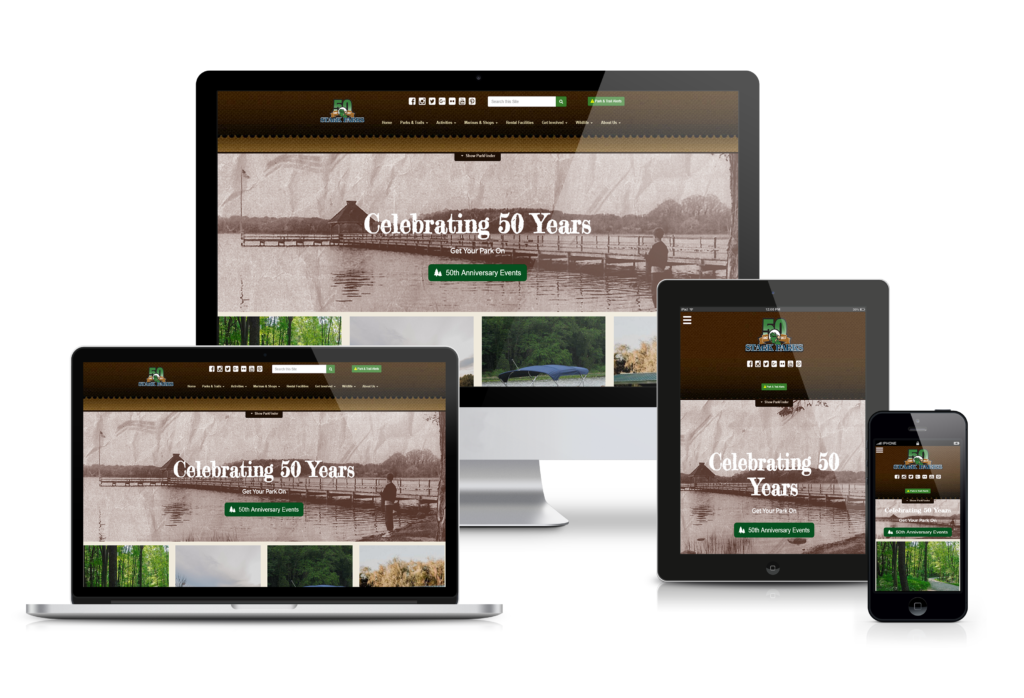 HUDSON, OHIO — March 2, 2017— COSO Media, an Ohio based Internet Marketing agency specializing in Social Media Marketing, Website Development and Search Engine Marketing is pleased to announce the launch of Stark Parks new website.
Stark Parks decided to make this launch special by releasing the new website on their organization's 50th anniversary. The new website design was focused on creating a modern theme with earth tones and subtle textures to provide an outdoor look. The greens, browns, and blues throughout the website are reflected in their branding and logo. The website also now has photos that visually represent all the parks, trails and facilities.
The main features on the new website project are the Park Finder, Event Calendar, ability to register and volunteer for different programs and events, apply for jobs, locate rental equipment, donate to the Friends of Stark Parks, learn about the local wildlife and view parks and trail alerts.
The new website is deeply integrated with a reservation system that allows users to view and register for programs with the ability to make payments right on the site.
"The Stark Parks reservation system was the main component for the new website," says Tyler Elwing, Web Developer at COSO Media. "We collaborated with Stark Parks to provide the community with an easy way to register and pay for the available programs and facilities, all within the website."
About Company
COSO Media is an innovative full-service marketing firm that specializes in Social Media Management, Web Development, Search Engine Optimization, Print and Digital Marketing, and Technology Solutions. They take the hassle and stress out of marketing by creating custom plans for each client designed around their brand identity and industry. Find out more information about the company by visiting: www.cosomedia.com.
Contact
Matthew DeWees, President of COSO Media
Matt@cosomedia.com | (330) 653-8144 Ext: 101