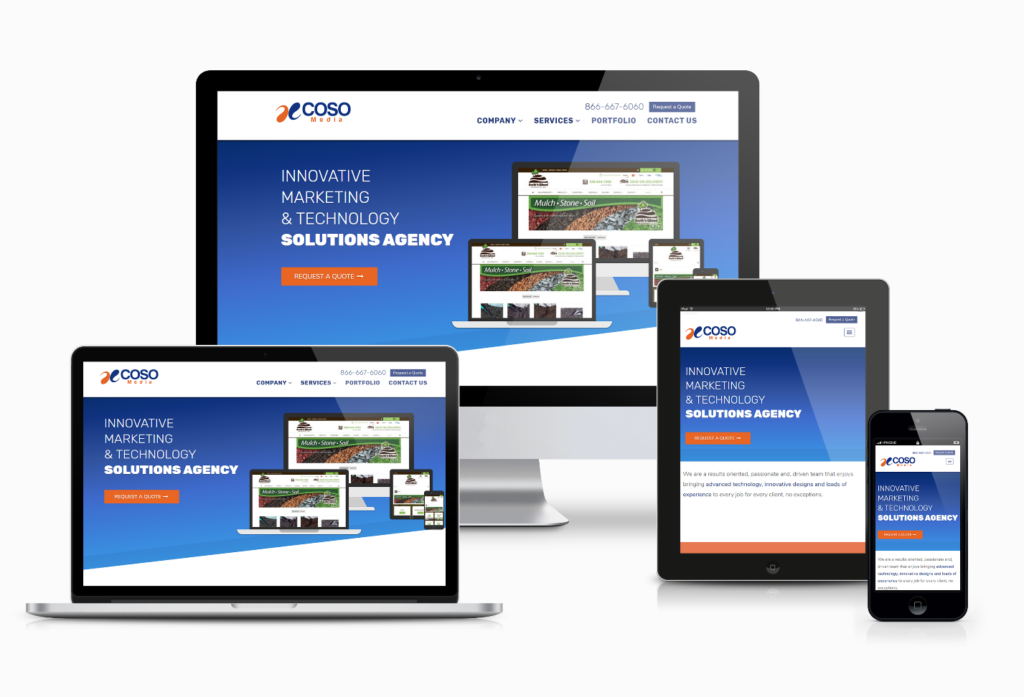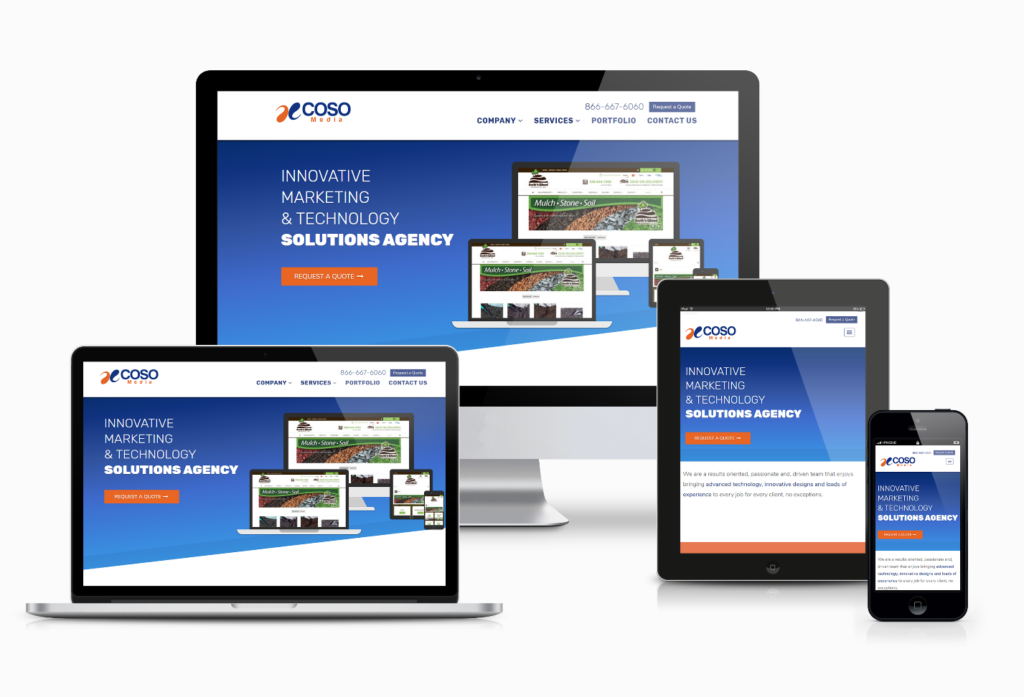 HUDSON, OHIO — August 14, 2017— COSO Media, an Ohio based Internet Marketing agency specializing in Social Media and Digital Marketing, Website Development, and Search Engine Optimization is excited to announce the launch of our new website!
Our website received a refreshing redesign that is modern, sleek, and better represents the innovative marketing agency as a whole. The new website provides users with an easy and efficient way to learn about our services and view our portfolio while providing an eye-catching design throughout each page.
"I am very pleased with the work our team has put into our new website. We have grown tremendously over the last few years and our website needed to better reflect that." said Matthew DeWees, President of COSO Media. "I wanted our website to tell the story of who we are now and the solutions that we provide."
"Redesigning your own website and defining your brand can be one of the most challenging things a designer can do," says Mark Best, the front-end developer at COSO Media. "Our team wanted to show the world what COSO Media has to offer and why you should choose our experience and expertise over others. Throughout this entire project, our team worked tirelessly to build a website that showcases services, industries and the work we do while at the same time, simplify our user's experience. I feel like we hit it out of the park with our new website redesign and hope that you will consider our services to help your business grow."
About Company
COSO Media is an innovative full-service marketing firm that specializes in Social Media Management, Web Development, Search Engine Optimization, Print and Digital Marketing, and Technology Solutions. They take the hassle and stress out of marketing by creating custom plans for each client designed around their brand identity and industry. Find out more information about the company by visiting: www.cosomedia.com.
Contact
Matthew DeWees, President of COSO Media
Matt@cosomedia.com | (866) 667-6060 Ext: 101