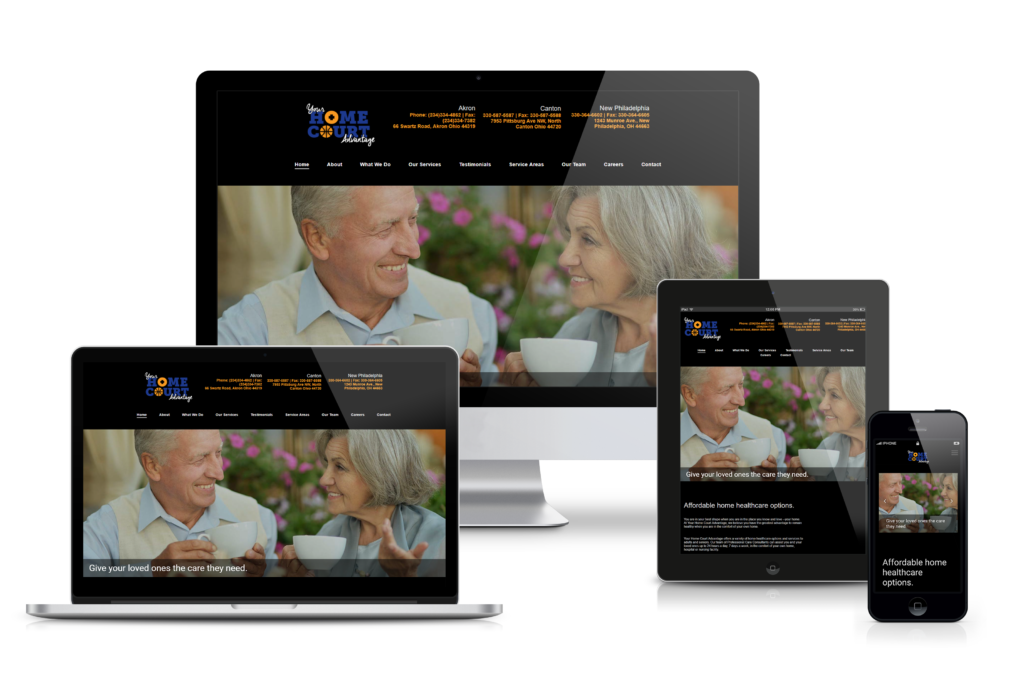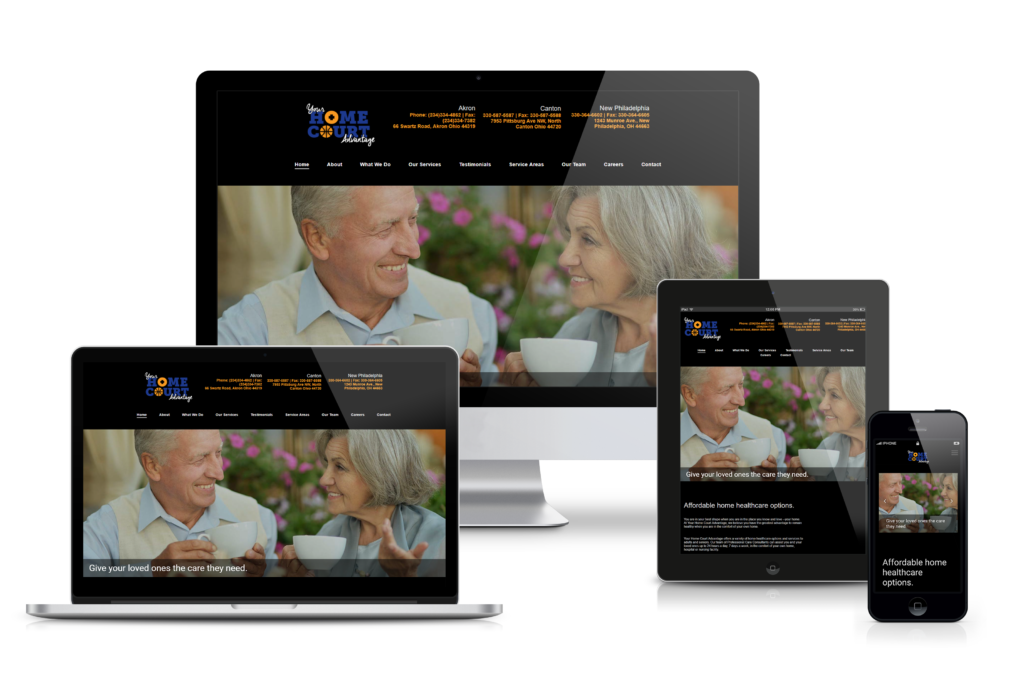 HUDSON, OHIO — August 4, 2017— COSO Media, an Ohio based Internet Marketing agency specializing in Social Media and Digital Marketing, Website Development, and Search Engine Optimization is pleased to announce the launch of Your Home Court Advantage's new website using their small business solution, WebSuccessKit.
Your Home Court Advantage offers a variety of home health care options and services to adults and seniors. Their team of Professional Care Consultants can assist in the comfort of your own home, hospital or nursing facility.
WebSuccessKit by COSO Media transformed Your Home Court Advantage's old, static website into a fully-responsive new website, complete with site analytics and search engine optimization. COSO Media's WebSuccessKit team also provided Your Home Court Advantage with an integrated Content Management System where they can manage and update their new website with ease.
"Providing the WebSuccessKit to small business owners, like Your Home Court Advantage, allows their company to implement a full digital marketing strategy at a price that works for them," says Matthew DeWees, President of COSO Media. "We are passionate about small businesses and are happy we can provide our assistance to help grow their business."
Visit WebSuccuessKit's website to start marketing your small business today: www.websuccesskit.com
About Company
COSO Media is an innovative full-service marketing firm that specializes in Social Media Management, Web Development, Search Engine Optimization, Print and Digital Marketing, and Technology Solutions. They take the hassle and stress out of marketing by creating custom plans for each client designed around their brand identity and industry. Find out more information about the company by visiting: www.cosomedia.com.
Contact
Matthew DeWees, President of COSO Media
Matt@cosomedia.com | (330) 653-8144 Ext: 101