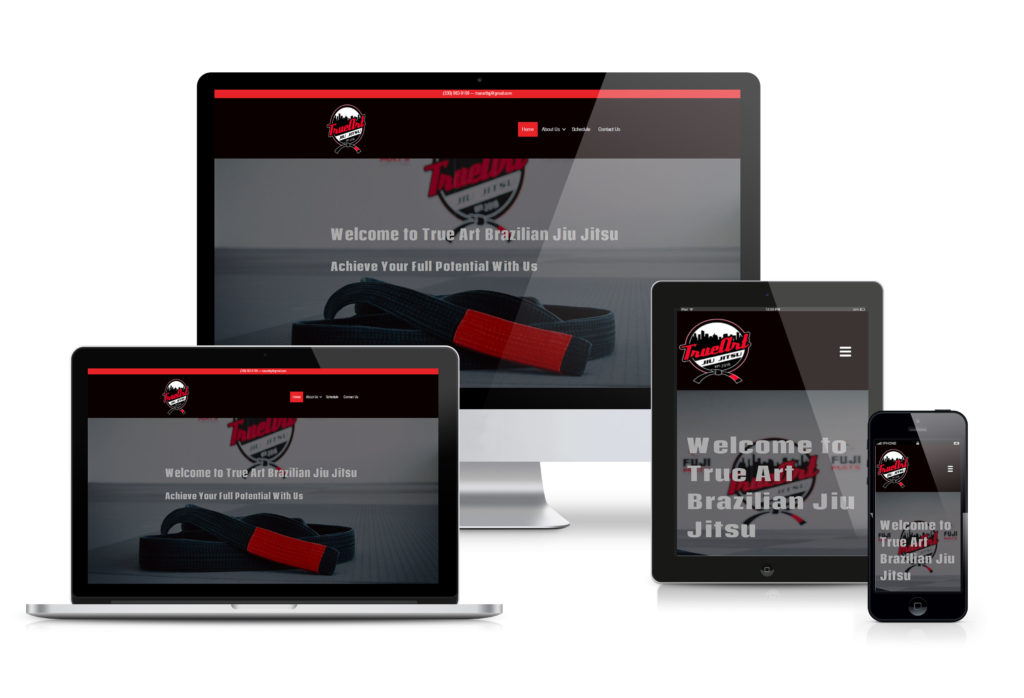 HUSDON, OHIO – September 28, 2018 – COSO Media, an Ohio based Internet Marketing agency specializing in Social Media Marketing, Website Development and Search Engine Marketing is pleased to announce the launch of True Art Brazilian Jiu Jitsu's website in addition to their brand.
True Art Brazilian Jiu Jitsu is a new Jiu Jitsu studio located in Fairlawn, Ohio. As their new website states, "True Art was established in 2018 by Brazilian Jiu Jitsu black belt, Shannon White. Shannon's purpose was to create a positive and professional training environment for Jiu Jitsu athletes. He has done just that. True Art is an affiliate of New Breed Training Center and competes under Bonsai Jiu Jitsu USA at the IBJJF level." True Art offers both kids and adult classes to tailor to all age groups.
True Art Brazilian Jiu Jitsu wanted to set themselves up for online success. In order to do this they subscribed to a WebSuccessKit package to build their website. WebSuccessKit, our Small Business and Startup Website and Marketing Platform, enables Small Businesses the opportunity to achieve their goals online that is affordable for them.
When designing any brand, we closely with the client to achieve what they envision for their business. By guiding the client, and listening to the client we end up with a product that everyone is pleased with. Congratulations to True Art on their opening and we wish them success on their new venture.
About Company
COSO Media is an innovative full-service marketing firm that specializes in Social Media Management, Web Development, Search Engine Optimization, Print and Digital Marketing, and Technology Solutions. They take the hassle and stress out of marketing by creating custom plans for each client designed around their brand identity and industry. Find out more information about the company by visiting: www.cosomedia.com.
Contact
Matthew DeWees, President at COSO Media
matt@cosomedia.com | (866) 667-6060