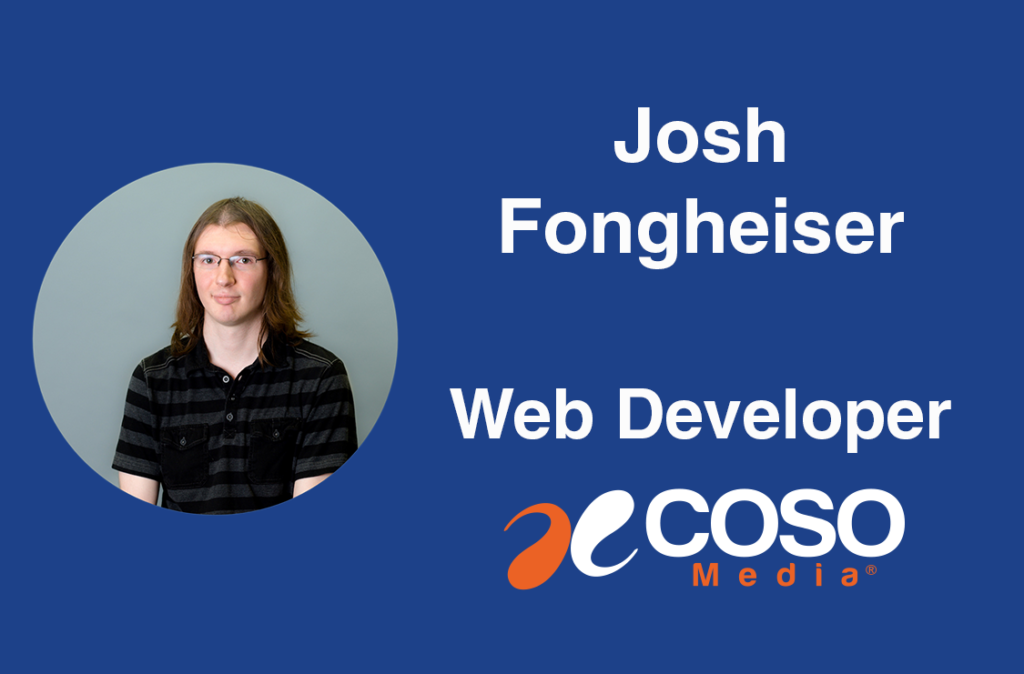 Here at COSO Media, we're all about helping our clients and understanding their business to help them grow. To keep these relationships close, we want to help you get to know the people you're in contact with. Check out the other posts in our Get to Know the Team Series to learn more about us!
My favorite hobby is… drumming.
I love… my wife. 
 I look up to… my parents.
"When life gives you lemons, don't make lemonade. Make life take the lemons back!" -Cave Johnson, Portal 2 speaks to me because… Sometimes, you just have to push through difficulty and fight back.
 A funny and/or embarrassing memory of me is…. Every time I play Super Smash Bros.
I'm afraid of… Spiders.
 My favorite movie is… Probably Iron Man.
My coworkers would describe me as… Quiet & sarcastic.
 My guilty pleasure is… Deep dish pizza.
 Some activities on my bucket list are… Traveling to Europe and/or Australia.
My best friend… is my wife.
An accomplishment I'm proud of… I had a small poem published in a compilation book.
Solitude is meaningful to me because… Taking time to re-energize yourself is mentally healthy.
My favorite book is…. Myst: The Book of Atrus