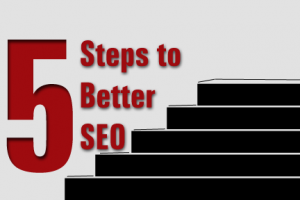 Ever wonder why you aren't getting very far with your search engine optimization? Well, if you are busy standing still chances are your campaign is as well. Search engine optimization is something you have to continually work at. I know we may sound like a broken record, but this is extremely important to understand!
Here are some things to get you on the right track with taking over your SEO.
Keywords Matter Most. Search engines analyze on-page elements in order to properly rank websites. It is primarily based off of contextual nature of the page, which can be improved through the proper use of the right keywords! Determining the keywords that work best for your company is one of the most important things you can do. If you have the right words, the chances of you being found increases greatly.
Keep and eye on competition. You always want to know what your competitors are doing. Why is this important? Well, you can learn from their successes and failures without wasting any money! Your competitors have already spent money figuring out what works and what doesn't and you can learn from them.
Writing the perfect page titles. When people are seeking out information in search engines, they pay attention to the page title and description almost if not more than ranking. Your page title should be: brand focused, interesting and action oriented. Explore what other companies are doing for some of the same keywords that you are targeting. This will help you to stand out more if you are aware of what else is out there.
Create seed keywords. You want to do an in-depth analysis on your target keywords. Start a spreadsheet and look for how many searches are being conducted in a period of time. You can do this by typing in your desired keyword into Google and under the search bar look at the number of results and how many seconds it took to search. Keep in mind that the more amount of results, the more competitive that keyword is.
The power of good writing. The different between good SEO and great SEO really comes down to writing good SEO friendly content. Too many people think about this after they start their SEO campaign instead of at the beginning, and then you have to do a lot of back tracking.