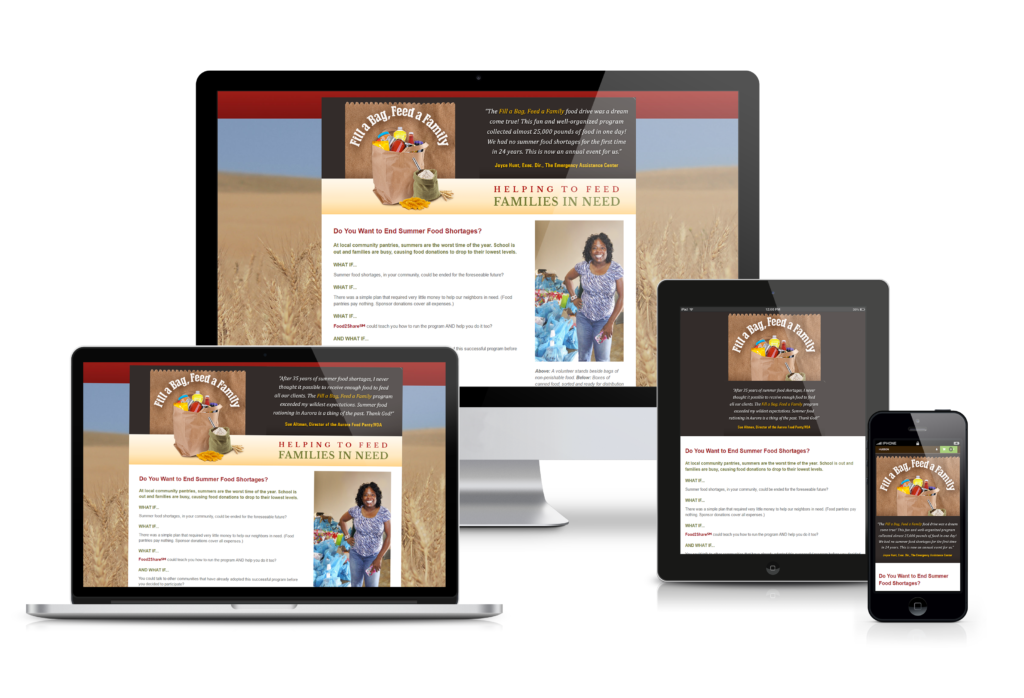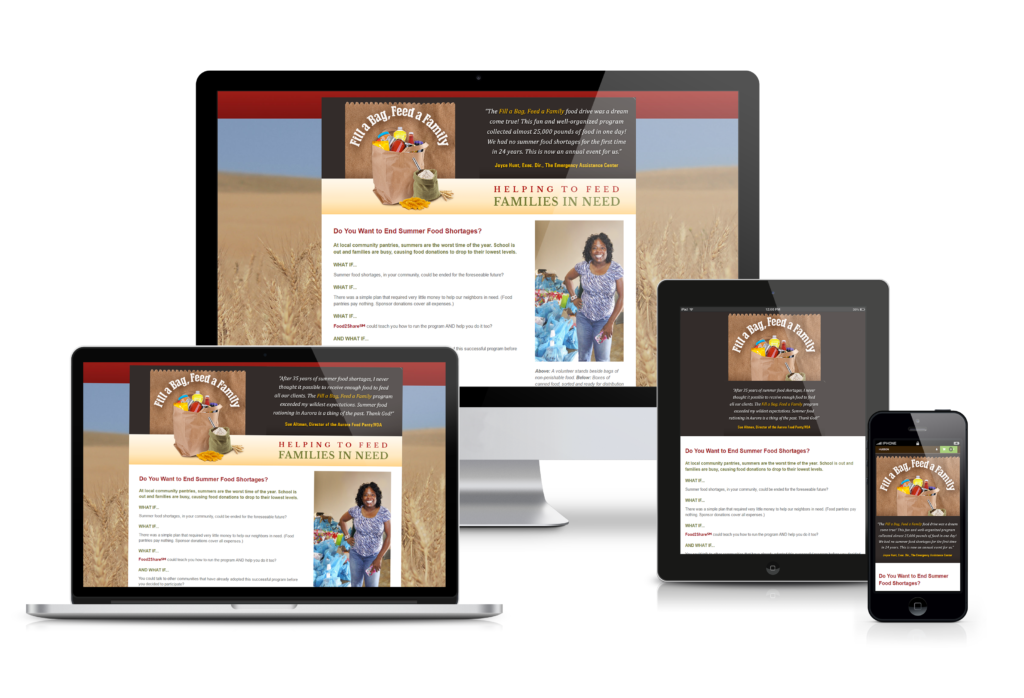 HUDSON, OHIO— May 30, 2017— COSO Media, an Ohio based Internet Marketing agency specializing in Social Media Marketing, Website Development and Search Engine Marketing is pleased to announce the launch of Fill a Bag, Feed a Family's new website.
Fill a Bag, Feed a Family is a partnership between the local food pantry, local community government, local churches, community service organizations and Food2Share℠. Fill a Bag, Feed a Family's new website was designed to reflect the theme of their parent company, Food2Share.
"Since Fill a Bag, Feed a Family is a part of the Food2Share organization, we wanted both websites to be unified in their designs while giving the new site it's own unique twist." says Mark Best, Front-End Developer at COSO Media.
The new website was developed to make the volunteer sign-up and donation process easier and more convenient, along with attracting new volunteers. Additional new development features include: reporting of the sign-up submissions, ability to sign online waivers and email integration. Also, there is an additional feature that allows families or organizations to sign-up as a group and has one individual manage their group and waivers.
About Company
COSO Media is an innovative full-service marketing firm that specializes in Social Media Management, Web Development, Search Engine Optimization, Print and Digital Marketing, and Technology Solutions. They take the hassle and stress out of marketing by creating custom plans for each client designed around their brand identity and industry. Find out more information about the company by visiting: www.cosomedia.com.
Contact
Matthew DeWees, President of COSO Media
Matt@cosomedia.com | (330) 653-8144