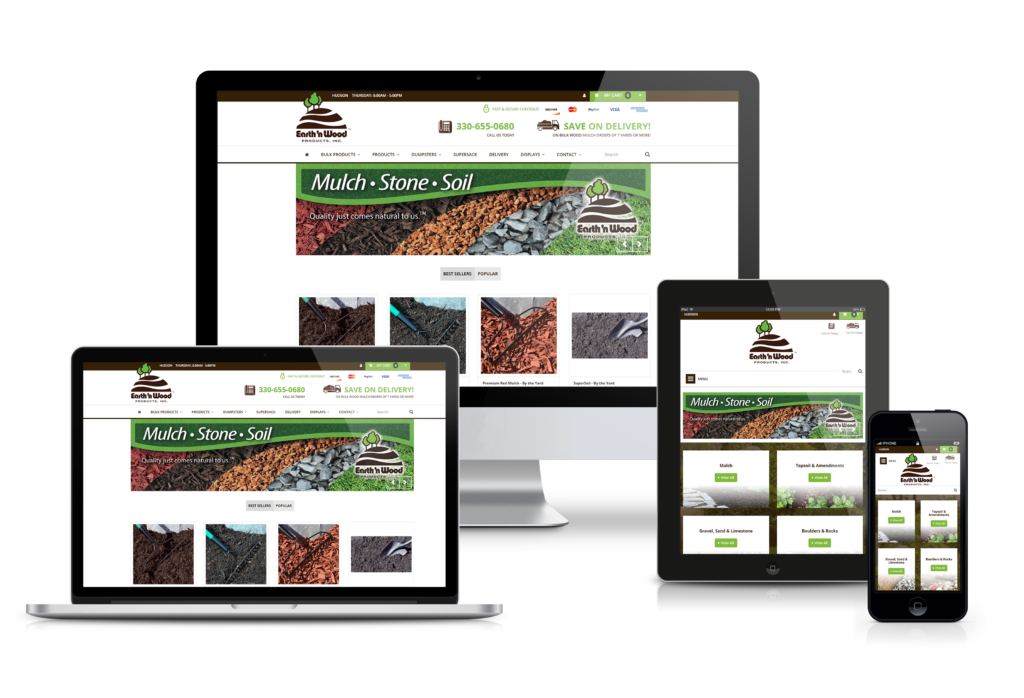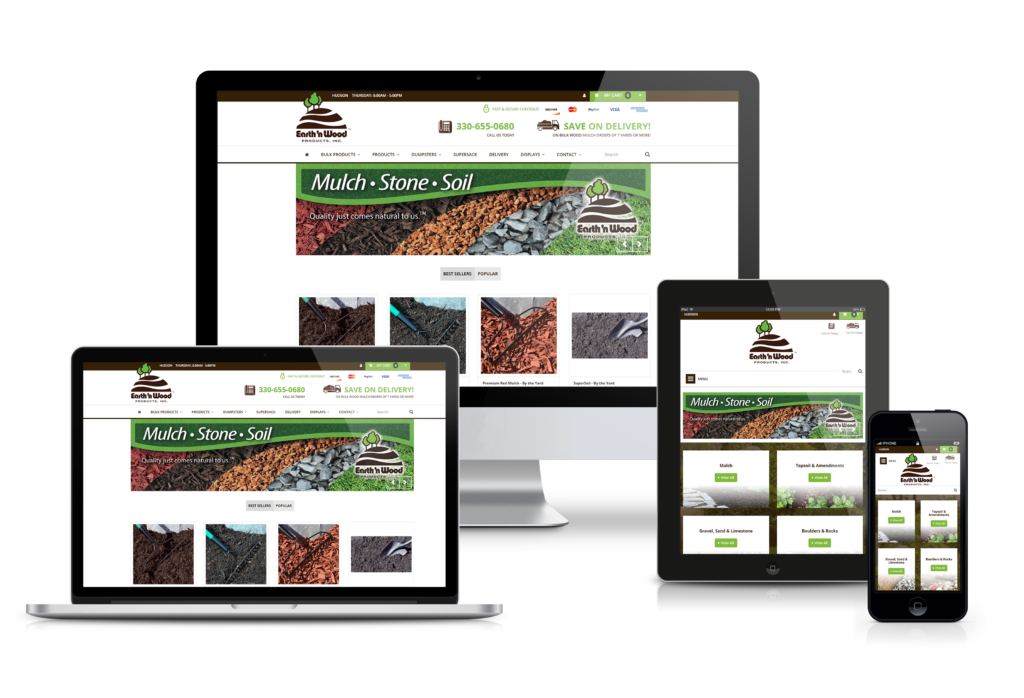 HUDSON, OHIO — June 6, 2017— COSO Media, an Ohio based Internet Marketing agency specializing in Social Media and Digital Marketing, Website Development, and Search Engine Optimization is excited to announce the launch of Earth 'n Wood's new website.
The design of the new website is focused on reflecting Earth 'n Wood's brand by implementing their earthy green and deep brown throughout the website along with using textures and images that help showcase their natural products.
Within this website, there are many custom features that COSO Media's team developed such as a custom delivery schedule module that allows the user to choose which method he or she requests the products to be delivered, the dates and times of delivery, and the delivery drop off locations. There is also a delivery option filter based on the four different ways to purchase the products, for example, "By the Yard," "Super Sack," "Small Bags," and "Pallet of Small Bags."
"A major focus of this website is the multi-store function. This is used to manage products and pricing throughout various stores and locations and enters the user into a popup-gateway right when he or she visits the site," says Mark Best, Front-End Developer at COSO Media.
The new Earth 'n Wood website is responsive across all digital platforms and reflects the brand in an organized, user-friendly way.
About Company
COSO Media is an innovative full-service marketing firm that specializes in Social Media Management, Web Development, Search Engine Optimization, Print and Digital Marketing, and Technology Solutions. They take the hassle and stress out of marketing by creating custom plans for each client designed around their brand identity and industry. Find out more information about the company by visiting: www.cosomedia.com.
Contact
Matthew DeWees, President of COSO Media
Matt@cosomedia.com | (330) 653-8144 Ext: 101