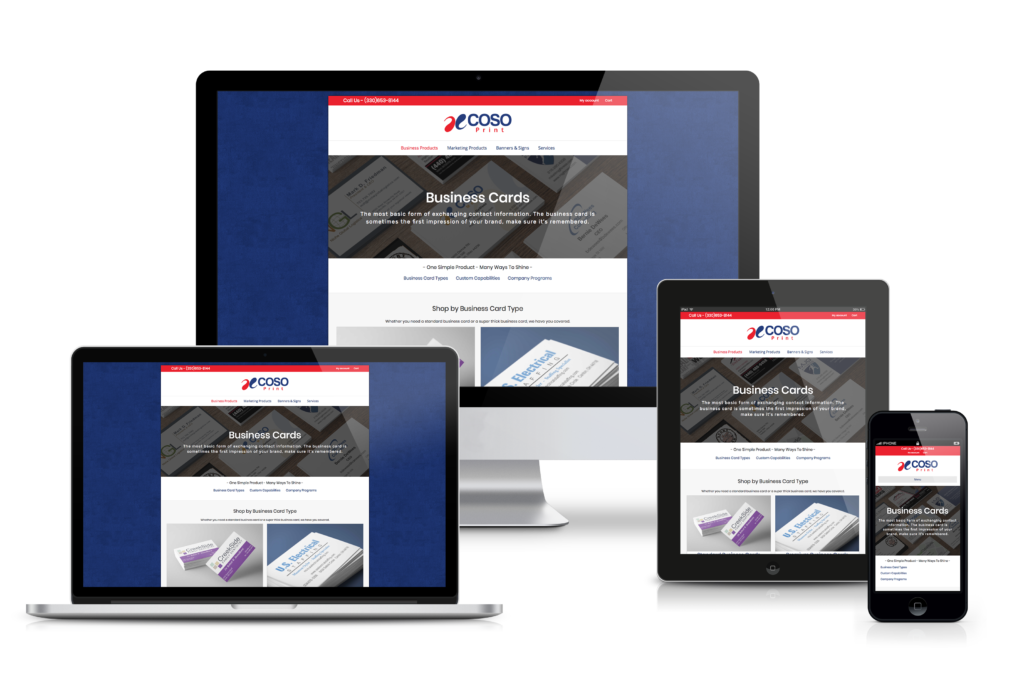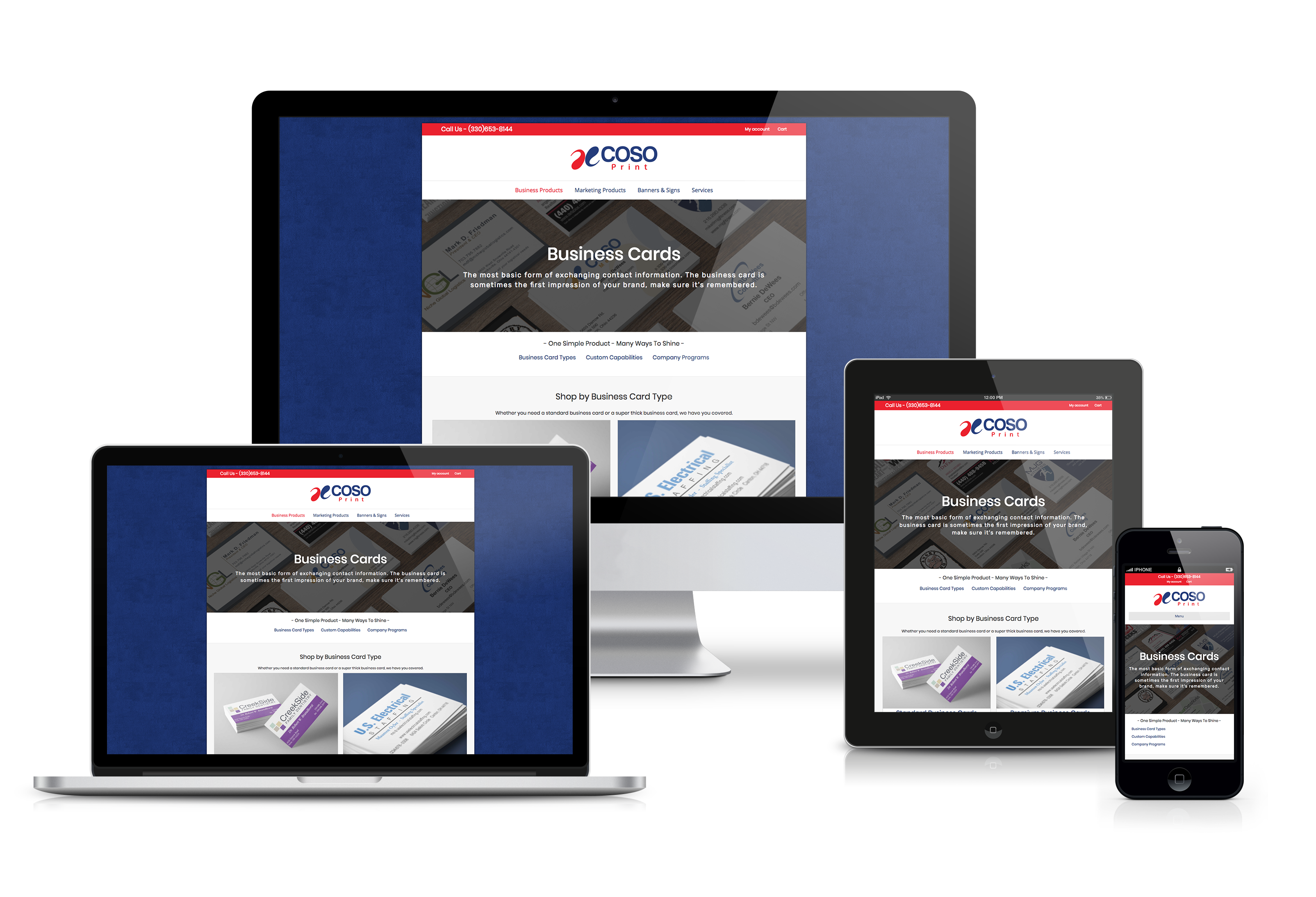 HUSDON, OHIO – October 12, 2017 – COSO Media, an Ohio based Internet Marketing agency specializing in Social Media Marketing, Website Development and Search Engine Marketing is pleased to announce the launch of our new service COSO Print!
COSO Media now offers custom printing solutions for all your promotional marketing needs. Our new service is called COSO Print. Along with this new service, we also have a new website that allows our clients to order their print material efficiently. You will find exactly what you need by browsing business products, marketing products, banners and signs, and the mailing or graphic design services that we offer!
Our COSO Print services offer an extensive range of products. If you do not see the type of product you are searching for, you can email print@cosomedia.com, for a special request. All we will need is your artwork, product type, and quantity included in the email. We will then be able to provide you with a custom quote.
"COSO Print, one of COSO Media's newest brands now gives our clients custom printing solutions for all their business and marketing needs. We are very excited to expand our services and provide this new solution to our clients." said Matthew DeWees, President of COSO Media.
Even though we live in the digital age, having high quality and tangible messaging is very important for any brand. COSO Print is more than happy to assist in designing your business cards, brochures, or postcards. The printed material offers more attention than a digital ad because it is something your customer hold onto and feel. Not only will we help your company design marketing materials, but we can also print and ship your materials directly to you. This takes the stress and weight off your shoulders so you can worry about the more important tasks at hand!
Partnering with COSO Media now provides your company everything you need to build your brand. Visit our new website and order your material today!
About Company
COSO Media is an innovative full-service marketing firm that specializes in Social Media Management, Web Development, Search Engine Optimization, Print and Digital Marketing, and Technology Solutions. They take the hassle and stress out of marketing by creating custom plans for each client designed around their brand identity and industry. Find out more information about the company by visiting: www.cosomedia.com.
Contact
Matthew DeWees, President of COSO Media
Matt@cosomedia.com | (866) 667-6060