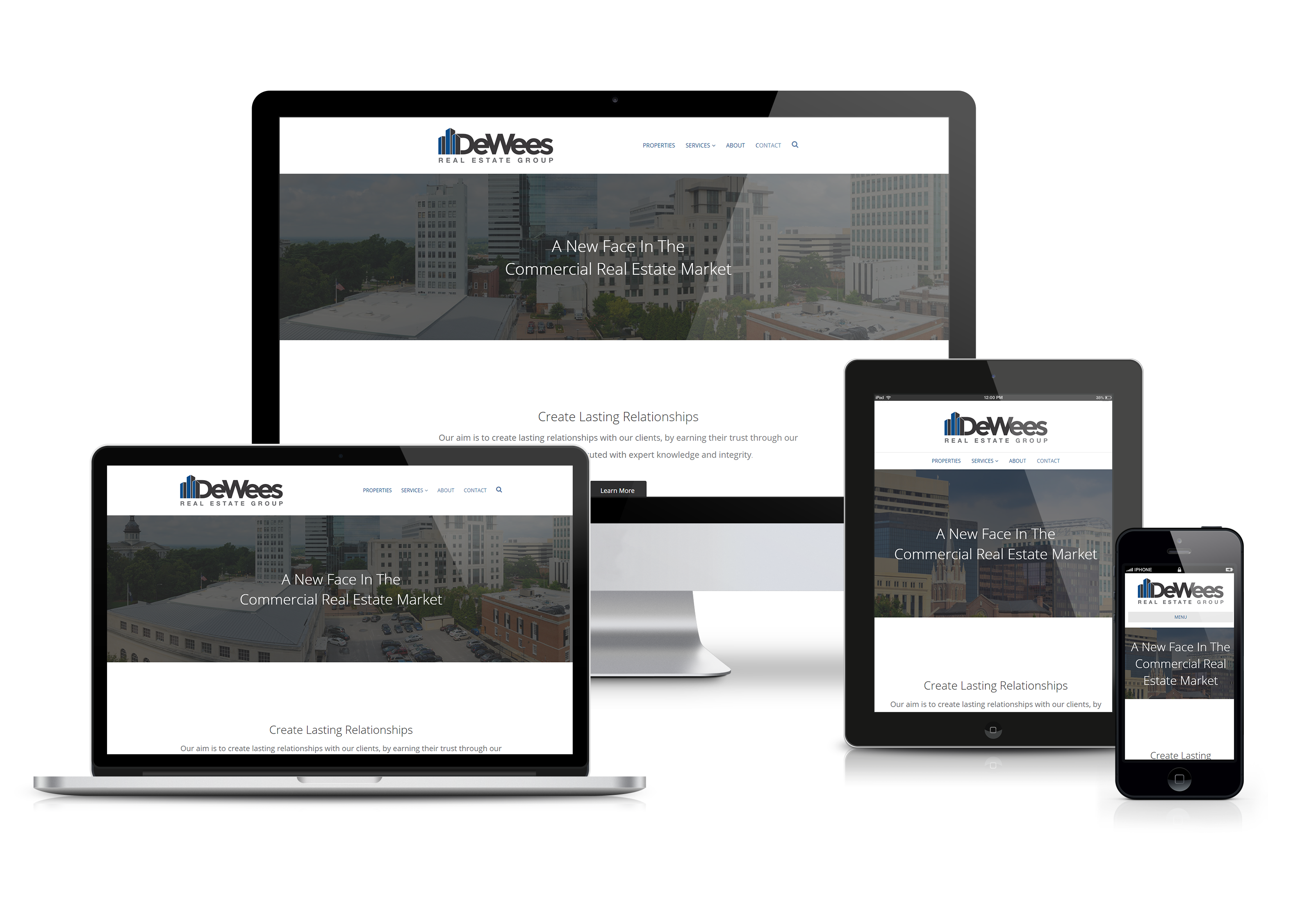 HUDSON, OH – February 16, 2018 –  COSO Media, an Ohio based Internet Marketing agency specializing in Social Media Marketing, Website Development, and Search Engine Marketing is excited to announce the launch of DeWees Real Estate Group's new website.
DeWees Real Estate Group is a full-service commercial real estate firm specializing in Columbia, South Carolina's office, retail, industrial, and land markets from acquisitions, to leasing and management. Their team utilizes state of the art software and marketing materials to ensure their listings are getting the highest and best exposure available to their clients in the marketplace. They focus on Brokerage, Leasing, and Property Management services.
DeWees Real Estate Group reached out to COSO Media to design a website that aligns with their goals to develop long-lasting, trusted relationships with their clients and exemplify industry knowledge and integrity. COSO Media used this as the base of their design and functionality efforts. Their team created a sleek, modern, and easy-to-use website that illustrates their passion for the community of Columbia and expertise in the commercial real estate industry.
"We are happy to have had the opportunity to build a website for DeWees Real Estate Group and help this company hit the ground running," says Mark Best, Director of Creative Services at COSO Media. "We designed this website with their clients in mind and look forward to seeing this tool help their business grow exponentially."
About COSO Media
COSO Media is an innovative full-service marketing firm that specializes in Social Media Management, Web Development, Search Engine Optimization, Print and Digital Marketing, and Technology Solutions. They take the hassle and stress out of marketing by creating custom plans for each client designed around their brand identity and industry. Find out more information about the company by visiting: www.cosomedia.com.