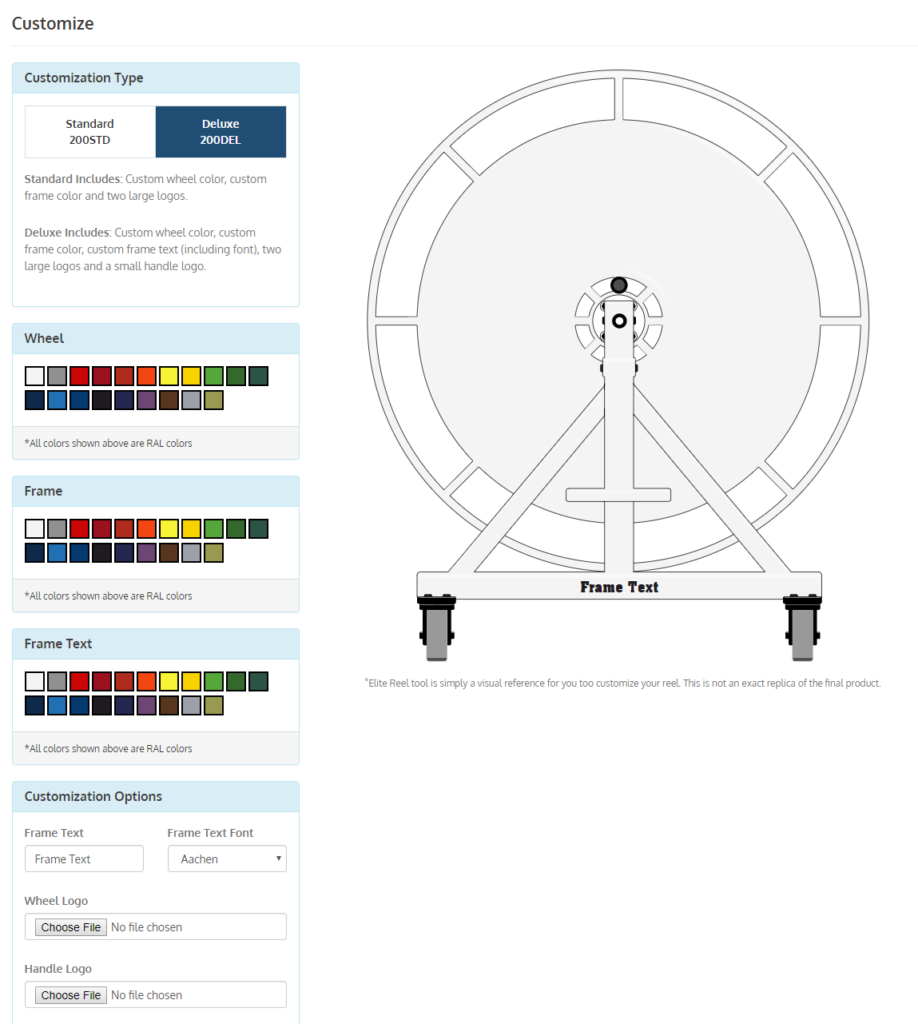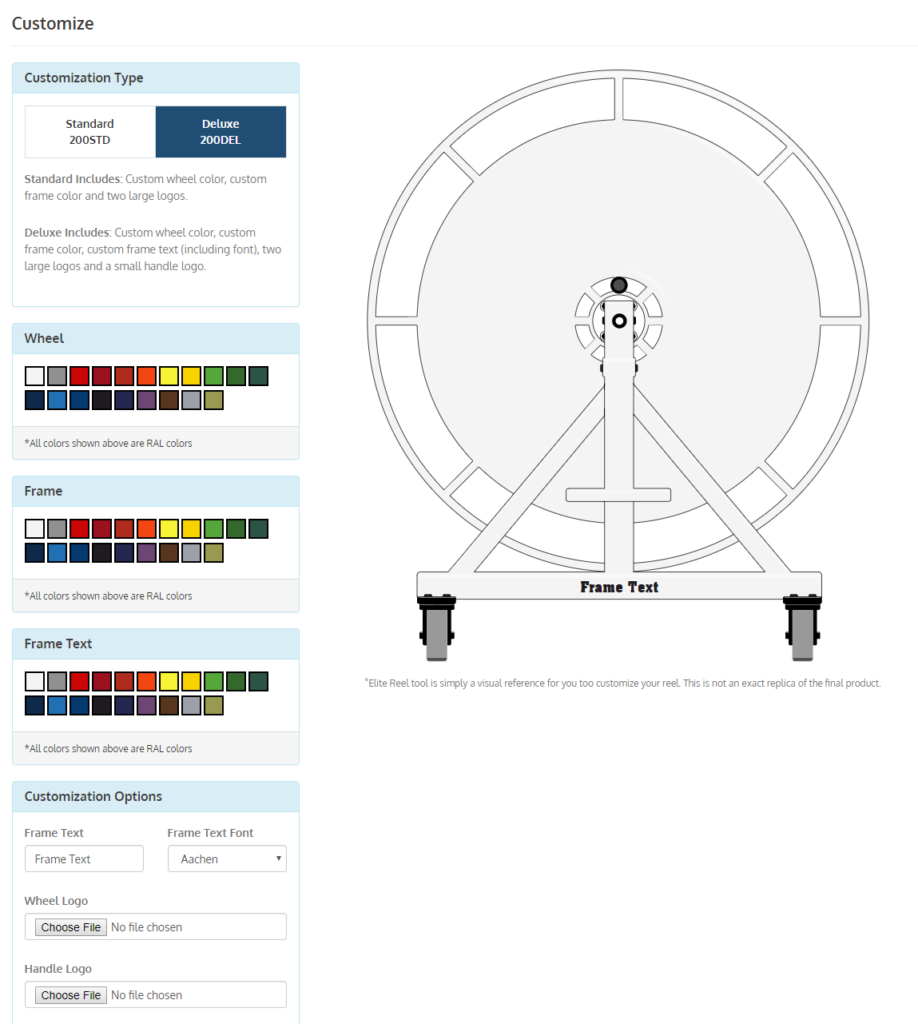 HUDSON, OH – March 22, 2018 –  COSO Media, an Ohio based Internet Marketing agency specializing in Social Media Marketing, Website Development, and Search Engine Marketing is excited to announce the launch of Competitor Swim's new website feature – the Elite Wizard.
The Elite Wizard is a custom tool that allows users to design their Elite Reel and view their creation in real time. COSO Media has developed a one-of-a-kind tool where users can choose between two customization types – each one allowing unique features. Users can select their wheel color, frame color, frame text color, frame text font, and the logos of their choosing that display on the wheel and handle. Once complete, the specifications are sent to a representative and ordered.
This new feature coincides with the "Lane Wizard" tool that COSO Media built for their client back in September of 2017. Competitor Swim expressed they wanted their website to be a resource for customers to use to customize their products and be able to visualize them before purchasing. These tools set Competitor Swim apart from their competition and provide a more interactive customer experience.
"We are looking forward to seeing Competitor Swim's customers interact with our new feature," says Mark Best, Director of Creative Services at COSO Media. "This tool will drive traffic to their website and allow users to interact with their product and build a relationship with the brand"
Here is a quick demonstration video!
About COSO Media
COSO Media is an innovative full-service marketing firm that specializes in Social Media Management, Web Development, Search Engine Optimization, Print and Digital Marketing, and Technology Solutions. They take the hassle and stress out of marketing by creating custom plans for each client designed around their brand identity and industry. Find out more information about the company by visiting: www.cosomedia.com.