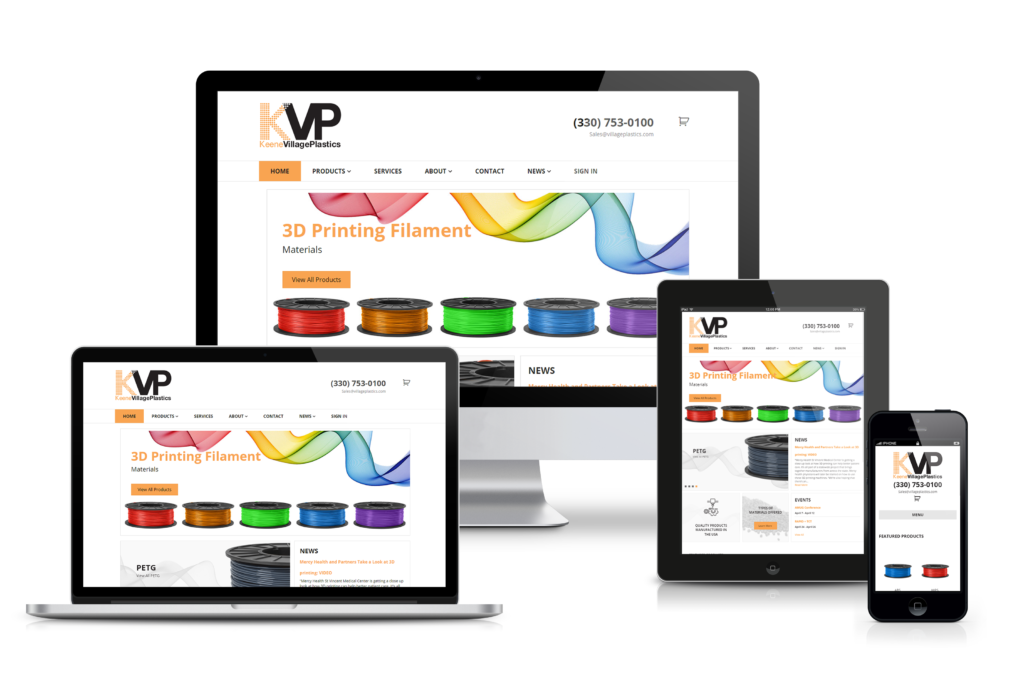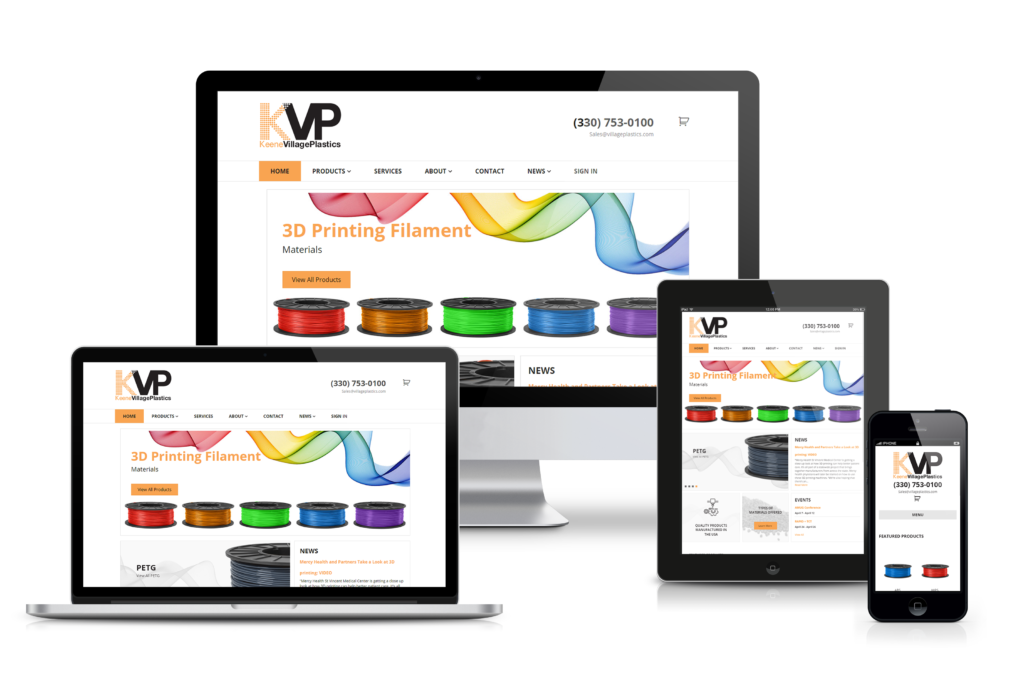 HUSDON, OHIO – March 22, 2018 – COSO Media, an Ohio based Internet Marketing agency specializing in Social Media Marketing, Website Development and Search Engine Marketing is pleased to announce the launch of Keene Village Plastics' new eCommerce website!
The Keene family of companies have been a long-time client of COSO Media. In June of 2017, Keene Building Products announced the acquisition of Village Plastics Company. Village Plastics Co. is a precision manufacturer of Thermoplastic Welding Rod and 3D Printing Filament. The company offers an extensive product line and possess manufacturing capabilities to extrude custom sizes, shapes, and profiles to meet all requirements for an extruded product.
Keene Village Plastics now has a clean, easy to use, eCommerce website where customers can browse and purchase their products. COSO Media provided a design that complimented the other brands in the Keene family of companies with its own twist using eye-catching imagery.
"We are thrilled to be a part of the growth of the Keene family of companies and provide a fresh site for their new acquisition," says Mark Best, Director of Creative Services at COSO Media. "We are looking forward to seeing the progression of this new company and know that their new website will play a key role in that."
About Company
COSO Media is an innovative full-service marketing firm that specializes in Social Media Management, Web Development, Search Engine Optimization, Print and Digital Marketing, and Technology Solutions. They take the hassle and stress out of marketing by creating custom plans for each client designed around their brand identity and industry. Find out more information about the company by visiting: www.cosomedia.com.
Contact
Matthew DeWees, President of COSO Media
Matt@cosomedia.com | (866) 667-6060