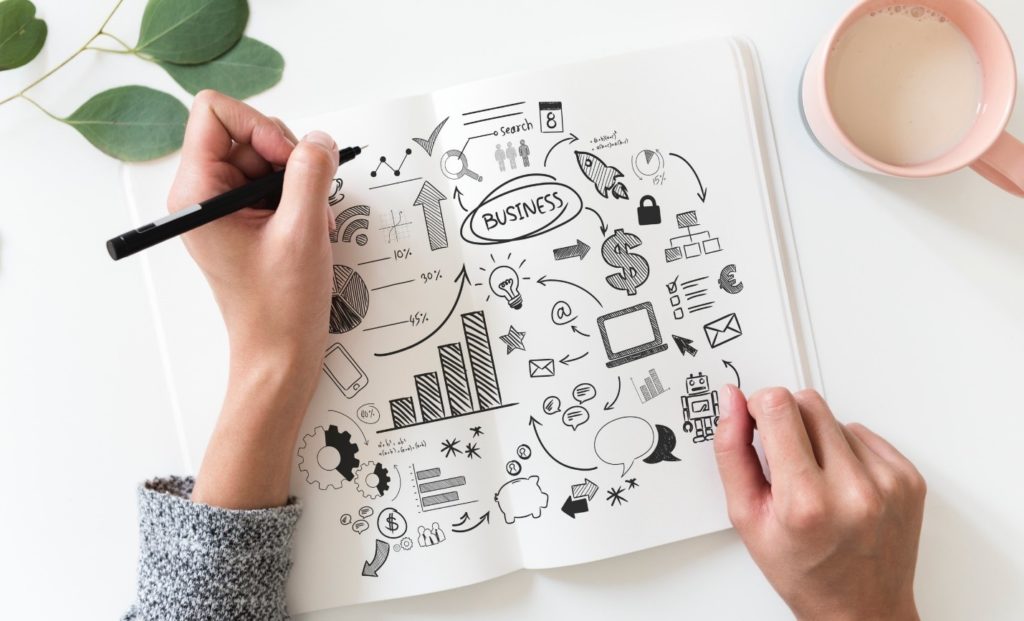 It's likely that your business has a website, a Facebook page, and maybe some other social media platforms. Your website gets updated when you release a new product, change your hours, or you hire someone new and your social media is updated weekly… that's enough, right?
Not even close.
All of these moving parts of your marketing plan need to be working in unison, not separately. Instead of thinking of your website as its' own tool, thinking of it as a marketing tool will help you bring in new customers and more revenue. Create a strategy and decide what you can do to promote your brand in a strategic, planned way.
As mentioned before, think of your website as a marketing tool instead of an independent concept. By creating and evaluating goals through a tool like Google Analytics, you will be able to see how your users are coming to your website, who is coming to your website specifically, and some platforms will allow you to assign contacts a Net Promoter or Lead Score.
Using these scores can help you decide who your "best customers" are and find a way to promote the right offers to them. Those who buy the most product from you, use your service the most, and engage more often with your content likely match the demographics of your target audiences. Use the most commonly bought products by the most common visitors on your site to determine what the best offers for your business are and use those to attract new customers in those target audiences.
After establishing who you want using your brand, what offers you'll use to entice them, you have to decide what platforms this offer should be available on. Paid advertising is obviously the best way to reach those who are currently unfamiliar with your brand. Using search engine paid ads, social paid ads, and organic social media posts are all great ideas. Post content about your brand, blog, products, or business regularly- not 3 posts in one day and then none for weeks at a time. Creating a social media content calendar and then using a tool like Hootsuite to schedule them out is the most effective way to use social media for your business.
While it was also the first step, set goals for yourself. Not just to track conversions on Google Analytics, but real measurable goals to use for your business and marketing strategies. Then, at the end of the year, re-evaluate your goals. Check in monthly or weekly throughout the year and give yourself room to grow when setting them again next year.
There's no time like the present to set your goals for the year and evaluate how well your marketing did last year. If you aren't sure where to start, a consulting firm or marketing agency might be a great first step to help you out.